Permanent Residential Care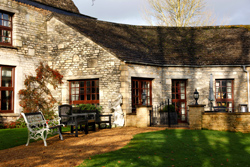 Older people often make the choice to live in a care home as they are finding it hard to manage on their own, or they need a little more help than their carer at home has been able to provide. The decision is extremely difficult to make, we fully understand this and try to make the transition to Winslow as smooth as possible.
Maintaining dignity and attending to personal healthcare and welfare are key, and also sometimes it's the vicinity of being part of a community and social interaction that are also an important part in quality of life.
Our residential care home provide not only accommodation, home cooked meals and individual approaches to support and personal care, but also a wide range of social activities.
Services can also include help with bathing, dressing and the administration of medication, enjoying an individual en-suite bedroom,
All in all, this means that reassuring, 24-hour support is available for older people who want to enjoy life to the full in a comfortable and homely environment enjoying your surroundings, laundry services, home cooked meals, activities and entertainment.
Care options